Brief History
Our records indicate that the first meeting of the Alumnae Association of the Immaculate Conception High School (ICHS) was held in the Assembly Hall of the Duke Street Convent in March 1932. Miss Marjorie Lennan was elected as our first President.
For nearly a century, the ICHSAA has sought to:
- Foster the interest of Immaculate Conception High School.

- Keep graduates in close and constant contact with each other and with our Alma Mater.

- Assist our Alma Mater and other charitable/educational institutions.
This is where we can come together to re-connect with old friends, make new friends, celebrate successes, remain current on activities at the school today and support our Alma Mater through scholarship, volunteerism and fundraising endeavours.
Chapters
HOW TO JOIN
We are so happy that you have decided to join us!
Once you complete our e-form and then you will be added to our mailing list. From there you will get more details.
After you have signed up, the final step in becoming a member is to pay your yearly dues of $2000, due on the date of the Annual General Meeting of each year. Advanced payments are welcomed and will not be affected by increases in future years. Your dues go toward funding the operating costs of the organization.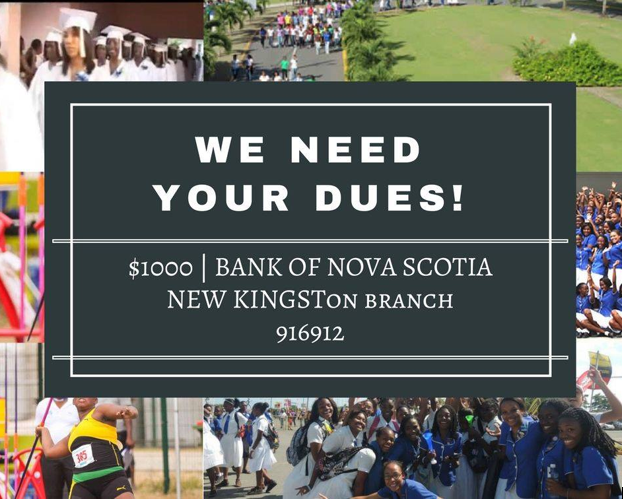 UPDATES
Have you applied for your ICHS Credit Card from First Global Bank? Each transaction automatically gives 1% to our alma mater!
Click the photo below to contact a Sales Representative from First Global Bank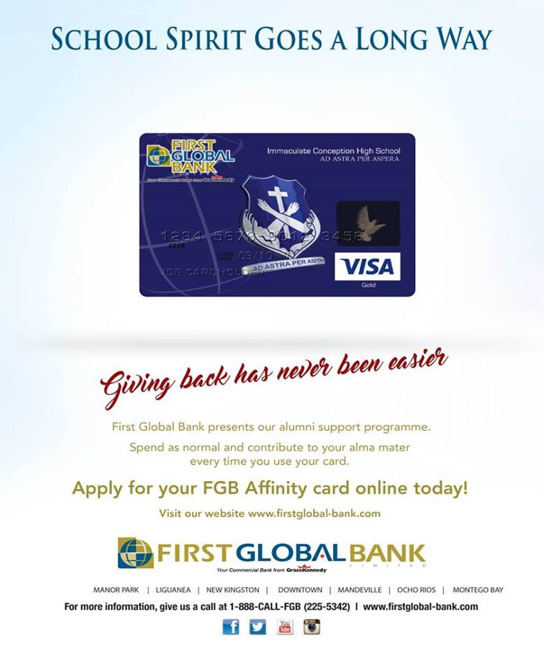 Send Us A Message
The ICHSAA Executive Body wants to hear from you! You can contact us by using the form below or you can send us a message on social media! N.B. Please note that school transfer requests cannot be facilitated through this medium